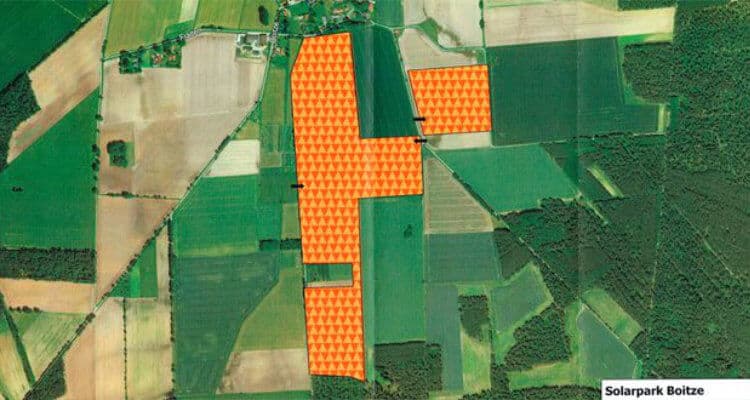 Possibly the largest solar park in Lüneburg County
The Planning for the approximately 30-megawatt Boitze solar park began back in October of last year. A lot has happened since then. In July 2021 Yvonne Strzys, authorized signatory and project manager of securenergy solutions AG, visited the residents of the municipality and the members of the Boitze council to present our project and to seek open dialog.
Many questions of the residents were clarified directly. For example, no new overhead lines will be laid for the connection of the solar park. The connection will be technically realized by means of underground cables in the medium-voltage range, i.e. exactly as is done for local transformer stations.
The planned area is located in the Elbhöhen-Wendland Nature Park in Lower Saxony, but can be fully integrated into the landscape. For example, a native hedge can be planted as a visual screen. Yvonne Strzys explained this and even more within the project presentation.
The request for initiation of a development plan has been made. The council must now decide on this. With approval, the project could supply approx. 10,500 4-person households per year with electrical energy in the future.