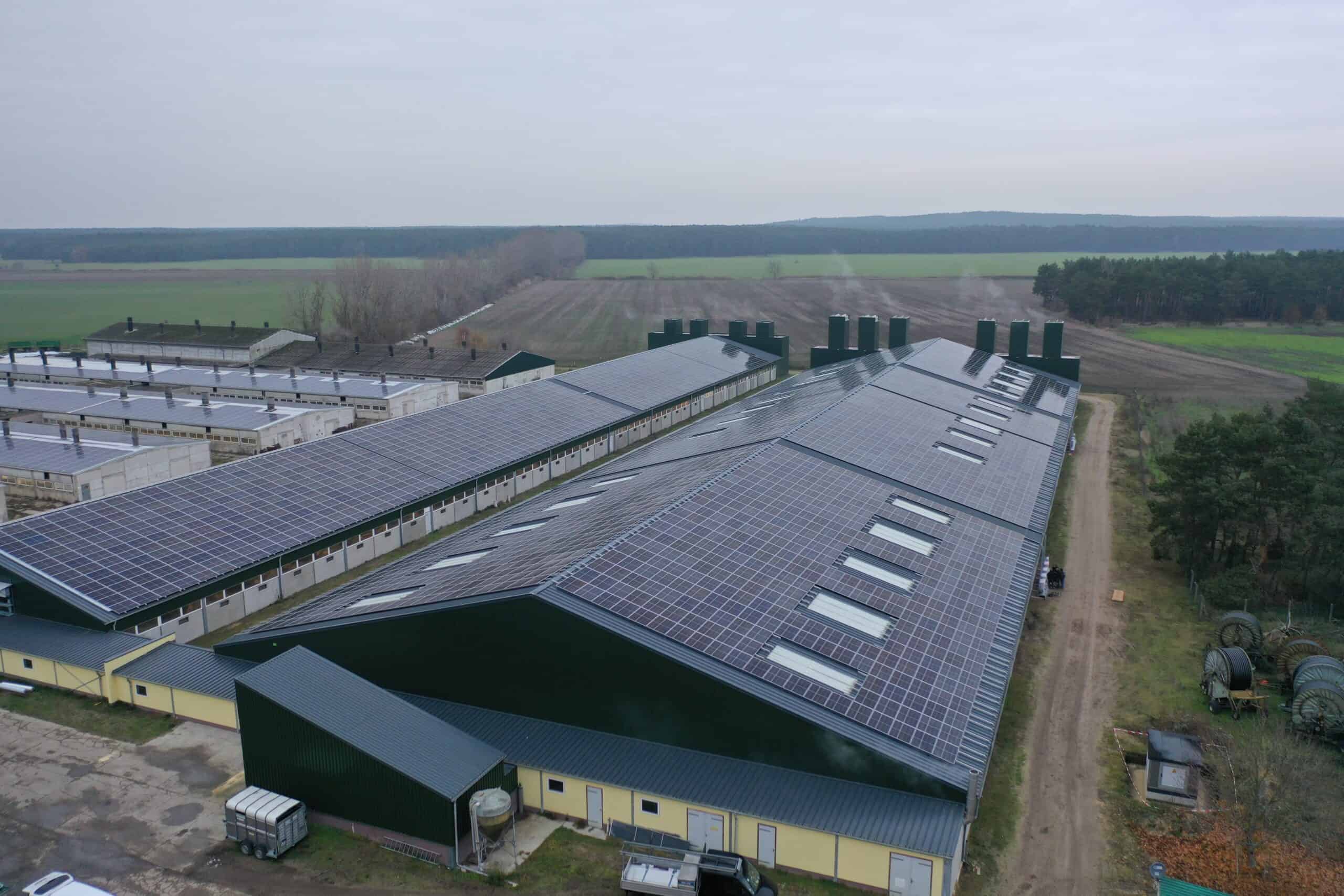 Frankenförde PV rooftop system grows to 3.3 megawatts with completion of fourth construction phase
Our Frankenförde PV rooftop system in the district of Teltow-Fläming consists of a total of four construction sections. We already began construction of the first sections in 2018.
For the fourth construction phase of our largest PV rooftop project to date, a special solution was required to cover the more than 10,000 square meters of roof area with around 4,500 solar modules and to achieve a total output of around 1.9 megawatts. In cooperation with our partner Aerocompact, we jointly took on the statically demanding challenge and implemented a concept that had not been carried out on this scale before with the mounting system specially developed for sandwich roofs.
With a total output of 3.3 megawatts, the Frankenförde project forms the core of the energy site, which is still to be expanded. "With the planning of further solar parks, we are creating a total energy concept here in the long term with the generation of electricity from renewable energies, a climate-neutral energy landscape, so to speak," explains project manager Johann Egger, securenergy GmbH. This is made possible above all by the long-standing trust of the farmers, which has been placed in us during the development and realization of the previous construction phases.
The project impressively demonstrates how well the two solar spectrums of rooftop and PV open-space systems can be combined with the support of our farmers, most of whom own both large rooftops and open spaces. The potentials can thus be used sustainably within a municilipality.