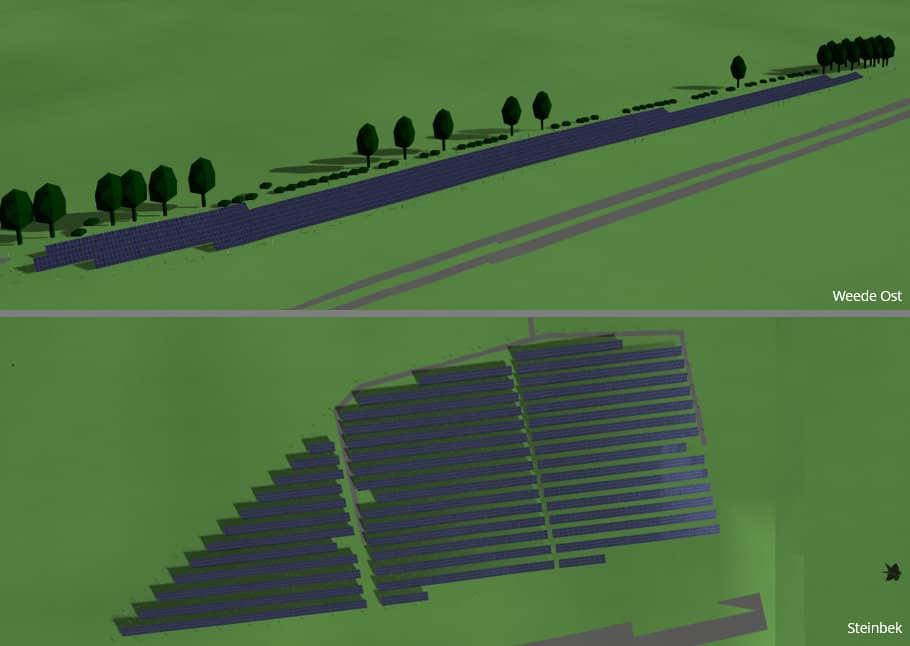 Unanimous decision in principle for 7 megawatt solar park on the A20 motorway
North of the A20 motorway, at the level of the local district of Steinbek in the district of Segeberg in Schleswig-Holstein, we are planning to build two solar parks with a total capacity of around 7 megawatts.
On a total of 6.6 ha, this could generate around 7.2 million kWh of solar power and save 5,500 to 6,600 t of CO₂ emissions per year, compared to conventional coal-fired power plants. This means that the two solar parks Weede Ost and Steinbek could supply approx. 2,000 3-4 person households per year with green electricity in the future.
The municipality representation of Weede recently voted unanimously in favor of the planned projects, having previously identified suitable areas for open-field photovoltaics as part of an energy concept. The development decision for the areas is expected at the beginning of May this year. So we may be able to start building the solar parks as early as next year.