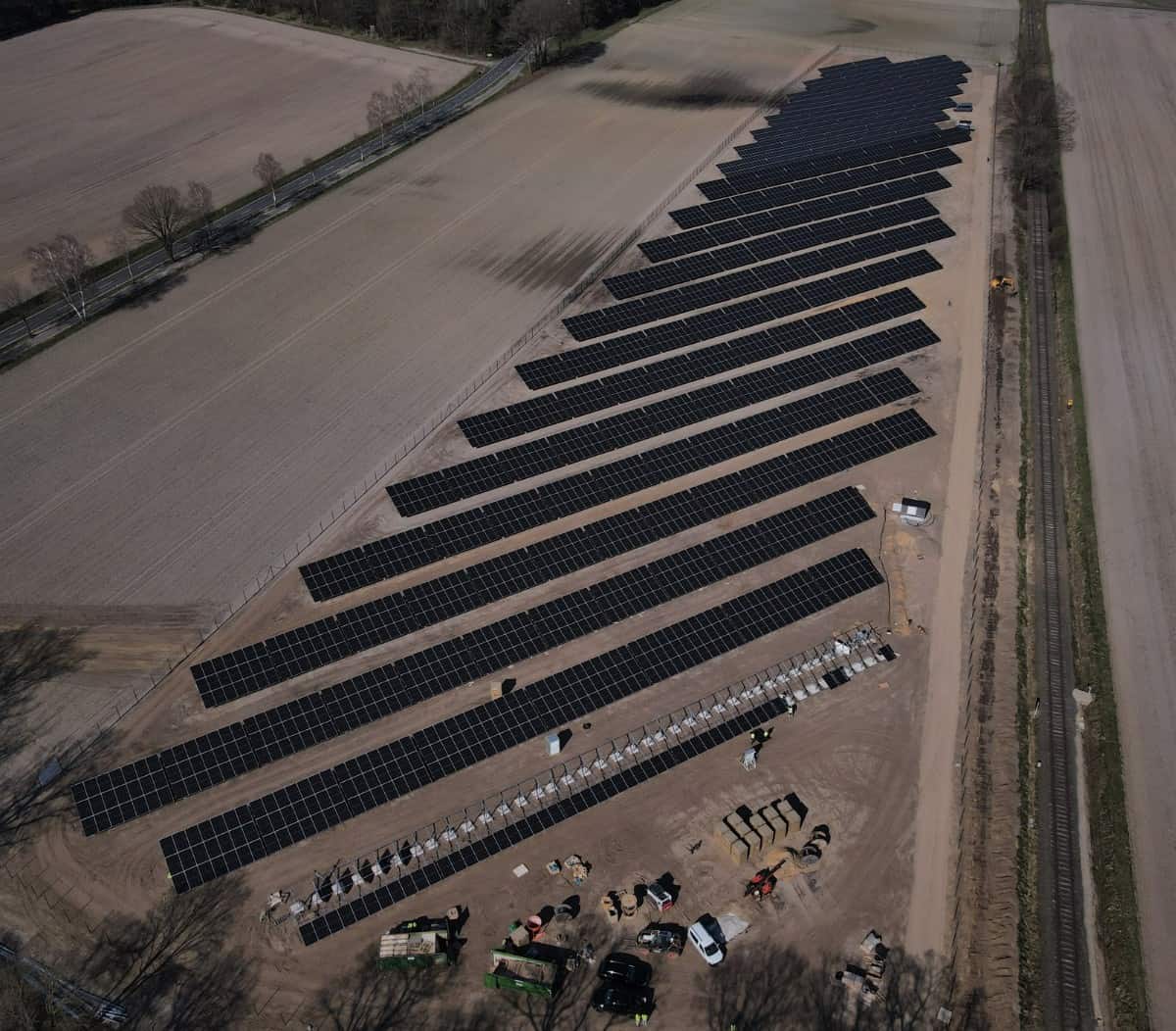 Start of construction in Schwindebeck
This year's construction start of our solar park Schwindebeck (Soderstorf) in the district of Lüneburg has already begun. The area of about 3.5 ha is located east of the village of the same name in the northeast of Lower Saxony.
With successful commissioning, the solar park would be able to generate around 2.6 million kWh of solar power per year with an output of 2.5 megawatts. In addition, an approximately 5 m wide planting strip consisting of regional shrubs such as dog rose, blackthorn or black elderberry is planned, which will surround the solar park with its total of 4,581 modules and thus also visually blend into the existing landscape.
We were recently awarded a contract for this project by the German Federal Network Agency within the EEG tender for arable land and grassland in disadvantaged areas.