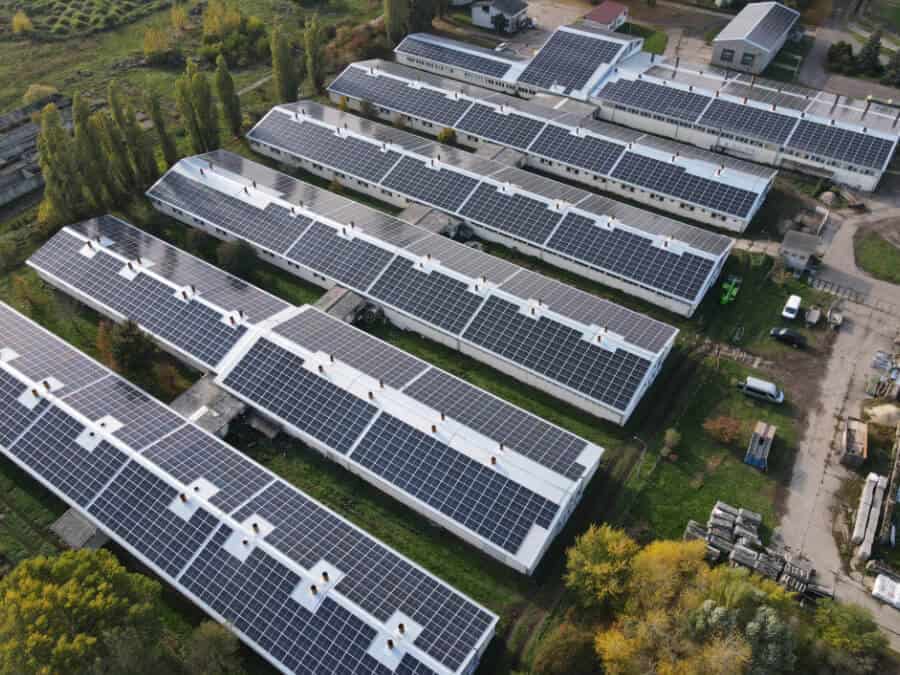 2.1 megawatt PV rooftop system completed
In August, we started the construction of our PV rooftop system in Langensalzwedel near Tangermünde, in the district of Stendal (Saxony-Anhalt). After a construction period of three months, we completed our project, including the renovation of the roofs. With successful commissioning, the Langensalzwedel project, with a total capacity of 2.1 megawatts, would be able to generate about 1.9 million kWh of solar power annually and supply about 500 3-4 person households with green power per year.
By winning the tender, the project can be built within a single construction phase, enabling us to advance the energy transition even faster and more efficiently.