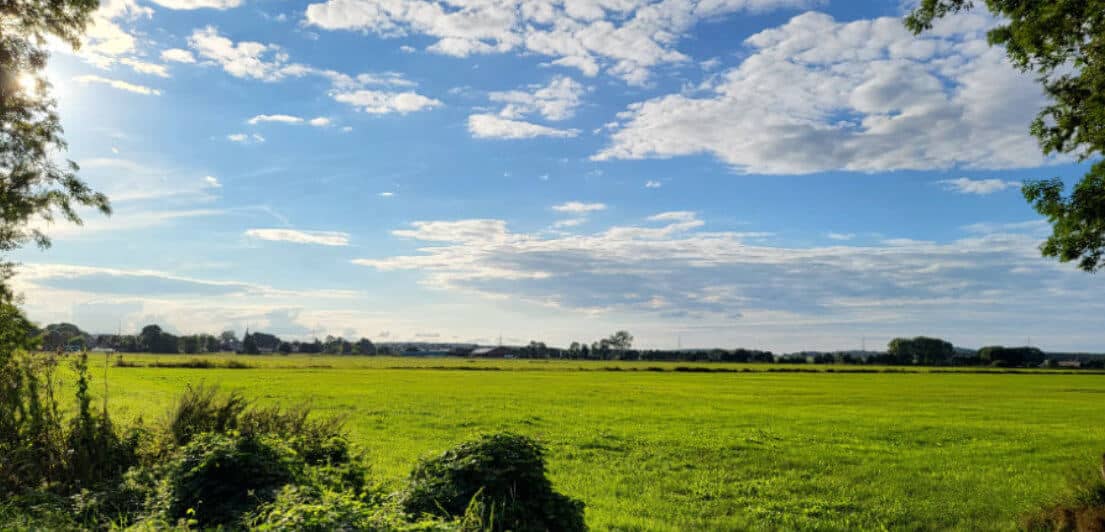 Decision to develop 170 megawatt solar parks in Schmergow and Krielow
In October of this year, the municipal council of Groß Kreutz in the district of Potsdam-Mittelmark in Brandenburg granted us the development decision for two of our planned solar parks.
The Schmergow solar park, which is currently in the planning stage, will generate a total output of 165 megawatts after successful commissioning, with a size of 160 hectares. This would secure the energy supply for an estimated 52,000 3-4 person households. At the same time, carbon dioxide emissions of 145,000 tons could be avoided.
Adjacent to the district of Schmergow is our 5.5 megawatt solar park Krielow. This is eligible for subsidies under the Renewable Energy Sources Act (EEG) from the German Federal Network Agency, as it involves arable land and grassland in a disadvantaged area. In total, the solar park would be able to generate around 6.1 million kWh of solar power annually and supply around 1,700 3-4 person households with energy. Compared to a coal-fired power plant, this could avoid carbon dioxide emissions of up to 5,400 tons per year.
A temporary change of use to photovoltaic special areas is planned for the two areas, which will contribute to the recovery of flora and fauna and promote biodiversity. Soil values, for example, could be regenerated within the operating life of the PV systems.
Currently, the first steps are being taken within the environmental planning, for example, orchards could be considered. The first approval step is expected to take place as early as the first quarter of 2023.